$4.00

(-25%)

$3.00
Links to Visit
About us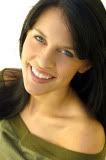 Katie Cotton, owner
Katie has been stamping since 2006 but paper crafting for much longer. The first moment she had rubber in her inky fingers, she knew that one day she'd like to start her own company. 3 short years later, her visions are coming to a reality. The company prides itself on a "have it your way" attitude offering stamps bare or mounted, and many in various sizes. All suggestions will be taken to heart as the customers are the core of this company.
How the name came about

While stamping, scrapbooking and other paper crafting are Katie's major hobbies, she is a professional makeup artist by trade. When she was first thinking of what to call her company, Paper Makeup was first to come to mind. After using it as her blog title for nearly a year, she couldnt decide if she should choose a new name, or stick to one near and dear to her heart. Since so many knew her as "Paper Makeup", it won out and Paper Makeup Stamps was born!
Home
No products
Shipping $0.00
Total $0.00
No new product at this time